COLOURS: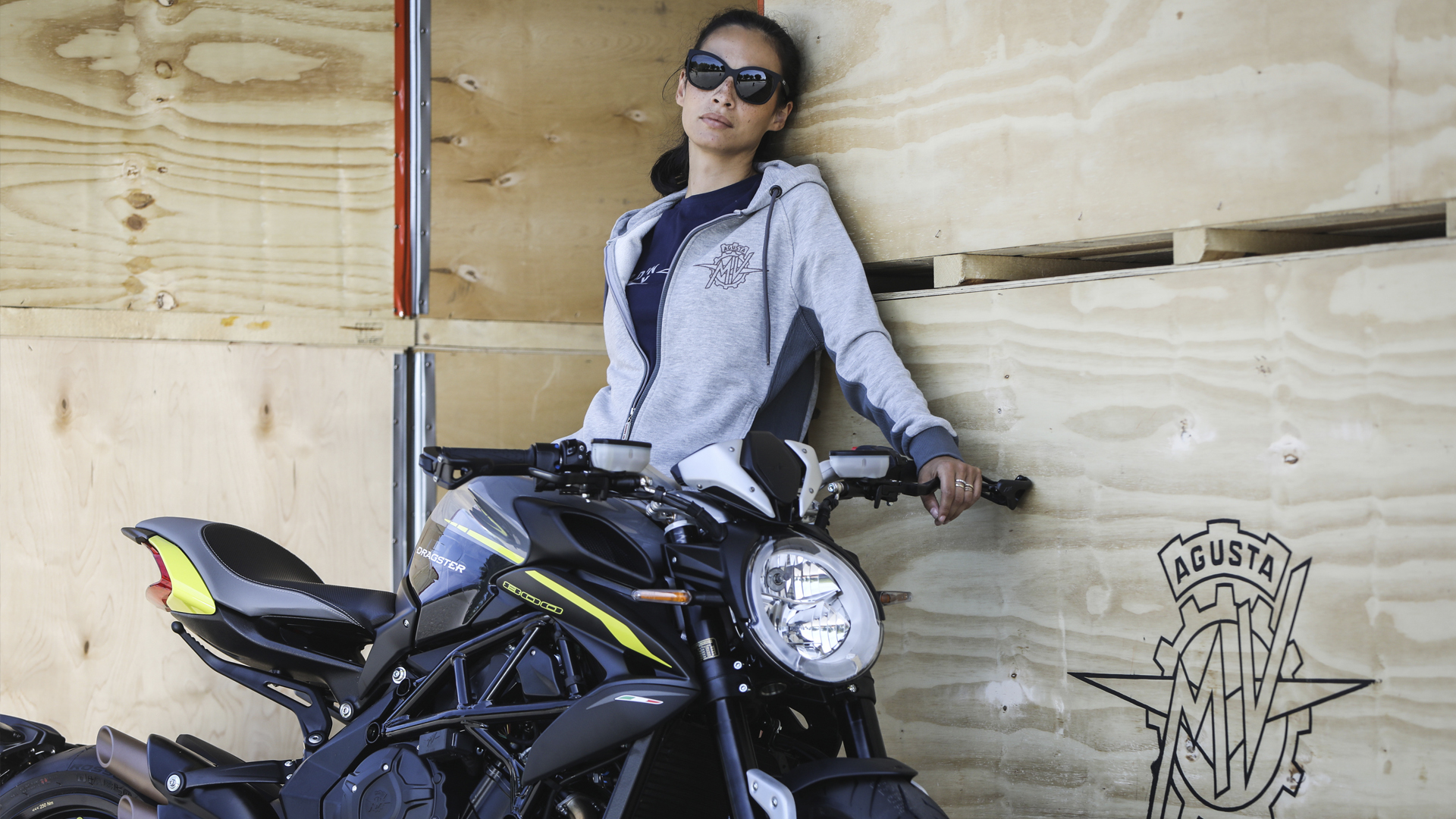 Every country could have a price variation due to local import duties and taxes
On the road charges of £300 apply to the quoted prices
When attention to detail brings limited-edition precision to production bikes. When performance bursts through the boundaries of logic. Then, and only then does MV Agusta add the RR badge to a model. Top-drawer features, cutting-edge components and radical design choices: a combination that leaves no room for compromise. Every single MV Agusta is exceptional: an MV Agusta RR is the authentic essence of pure, electrifying riding pleasure.
The RR badge, until now reserved for only the best 4-cylinder MV bikes, now takes the in-line 3-cylinder range by storm. And it does so with the Brutale 800 Dragster RR, a combination of power, style, superb chassis design and sheer brute force. In a class of its own, it lies beyond both comparison and competitors. Because it is, even with its painstakingly crafted details, emblematic of a return to the essential. Pure thrills. Absolute exuberance. The Brutale Dragster 800 RR radicalises the "stoplight burner" concept that MV Agusta reintroduced with the Brutale Dragster, a bike designed, quite literally, to be breathtaking. Every twist of the throttle, every release of the clutch, every gear change. One goal: to unleash all its horsepower onto the tarmac. With the Dragster 800, MV Agusta pushed the envelope. With the Brutale 800 Dragster RR, MV Agusta pushes even farther. More horsepower. More electronics. An even more brazen look. You couldn't ask for more.
Specifications
Engine Type: Three cylinder, 4 stroke, 12 valve
Timing System: "D.O.H.C"
Displacement: 798 cm3 (48.68 cu. in.)
Max. power: 103 kW (140 hp) at 13.100 r.p.m.
Max.torque: 86 Nm (8.77 kgm) at 10.100 r.p.m.
Cooling system: Cooling with separeted liquid and oil radiators
Front brake: Double floating disc with Ø 320 mm
Rear brake: Single steel disc with Ø 220 mm
Front Tyre: 120/70 - ZR 17 M/C (58 W)
Rear Tyre: 200/50 - ZR 17 M/C (75 W)
Wheelbase: 1380mm (54.30 in.)
Overall length: 2060 mm (81.06 in.)
Overall width: 825 mm (32.46 in.)
Saddle height: 811 mm (31.91 in.)